Written by Dan on July 29, 2009


Aston Villa were finally able to find the quality required to earn themselves a Peace Cup semi-final match against Portuguese champions, Porto, on Friday. It didn't come without any drama though.
If Villa's opening Peace Cup game against Malaga was disappointing in both performance and result, this one made up for it. Eventually.
Emile Heskey had recovered from his bang on the head, so apart from Guzan getting a start in goal, there were no major surprises in the line up:-
Carew
Heskey
A Young
Petrov
Reo-Coker
Sidwell
Shorey
Davies
Cuellar
Lichaj
Guzan
The game started in much the same fashion as the last one finished, with Villa labouring to build any significant passage of possession or play. They also seemed to be struggling to contain a Mexican team that didn't play with their backs to goal, instead turning and running at the Villa defense.
Although 20 year old American Eric Lichaj had another decent game alongside his more senior teammates, he occasionally over commits to the tackle and is consequently turned too easily. Fortunately he generally has the pace to get back on terms, but that won't often be the case in the fast pace of the Premiership. It's probably no coincidence that Atlante focused their attacks down the left.
Just before the 20 minute mark Villa's captain, Stiliyan Petrov, landed awkwardly from an aerial challenge, appearing to jar his shoulder, and was left in a heap. He left the field for treatment, clutching his arm and looking in some discomfort as he went.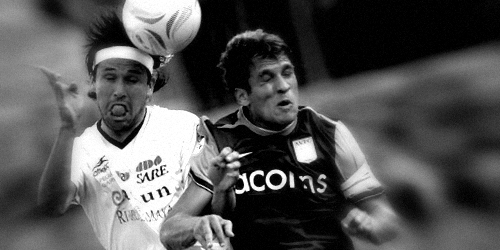 Unfortunately, while Stan was off the field Atlante were able to get a speculative, driven cross in from the left which Curtis Davies stretched to block, but deflected through Brad Guzan's legs. At this point Villa had played 110 minutes of Peace Cup football without looking likely of scoring and now needed to score three times in order to make it to the semi-finals.
It didn't look good. To make matters worse, Petrov's injury was apparently looking fairly serious (it was later revealed that he has dislocated his shoulder – more on this in a follow up post) and Marc Albrighton was brought on to replace him. The youngster immediately slotted into his natural position on the right, so at least the side were more balanced now with Sidwell (who had been anonymous on the right) and Reo-Coker in the middle.
In fact, Albrighton immediately made a nuisance of himself in a terrier-like fashion. It wasn't long before he was probing forward and whipping the odd ball in the direction of the box. Villa were looking a lot more positive as they were clearly searching for an equaliser.
With typically vibrant encouragement from Martin O'Neill on the touchline the lads pushed on and the Mexicans started to creak under the pressure. With balls being fired into the box from Shorey, Young, Albrighton and Lichaj the Atlante keeper, Federico Vilar, was forced to intervene. For the first time on this tour it seemed only a matter of time before Villa would score.
Unfortunately MON's involvement in the game came to an abrupt end as the referee took exception to him lambasting an Atlante player who was making the most of an Ashley Young tackle sitting on the field right in front of his technical area. The referee had chosen to have words with the manager earlier in the game and this time he made it clear that MON would have to watch the rest of the game from the stands. Quite, quite ludicrous.
MON might be giving consideration to spending more times in the stands as he could barely have had chance to pick his seat (his choice would have been rich) when Ashley Young fired a right sided free kick into the box. Carew rose majestically at the far post meeting Young's well weighted ball firmly with his head. Vilar palmed the shot away squarely in Albrighton's direction who was intelligently following up at the near post. He displayed great technique in shaping himself over the ball to fire squarely into the roof of the net.
Get in. 1-1. The youngster fetched the ball from the back of the net himself and jogged back to the centre spot. Game on now, two more required.
Villa finished out the half with the same determination and quality. Albrighton again finishing off some useful work on the right with some decent quality balls into the box. Not to be outdone, Ash managed to dig out a trademark cross of his own just before half time which reached Carew at the far post who's nod back to Heskey came to nothing. No need to point fingers, but I hope that Carew will leave Heskey to be the unselfish one in future.
Villa started the second half again on the attack and the pressure paid off when Atlante failed to clear the danger from Lichaj's free kick. The ball fell irresistibly to Carew who couldn't miss driving in from some 8 yards out. 2-1. Villa could actually do this.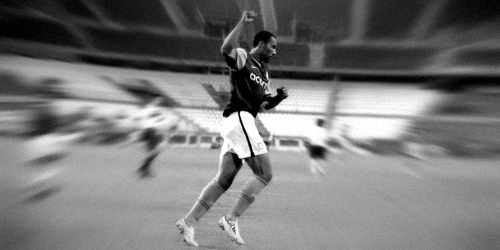 Villa looked confident and pushed on for the third, but Atlante reminded us that they had some quality about them a number of times. Curtis Davies blocked a shot point blank in the chest and Brad Guzan had opportunity to show his mentor how to get down to smother a low, driven cross. Text book stuff from the understudy.
John Robertson made his first tactical substitution around the hour mark, sending Isiah Osbourne on in favour of Heskey. Despite their different positions, I saw this as a like for like exchange – ineffectual for ineffectual. Actually, that's being unkind as Osbourne forming a midfield 3 with Sidwell and Reo-Coker allowed Young and Albrighton greater license to push down the flanks.
It paid off almost immediately with Ashley Young heading a delightful Albrighton cross in at the far post. 3-1, the required result, just under half an hour to go.
John Carew was withdrawn after the goal and the Aussie Irishman, Shane Lowry, was given a run out with the seniors. He looks a bit tall for a full back, but he slotted into his usual left back roll. Ashley Young replaced Carew up front and Nickey Shorey filled in behind.
Minutes later Brad Guzan made an impressive reaction save off what looked like Osbourne's head. One of the plus points of the small crowds is the ability to hear the players on the pitch and it's fair to say that the younger Brad is not shy in organising his defense. That's very encouraging.
Villa continued to look for another goal, but seemed more content to keep Atlante at bay. Ashley Young made way for Andreas Weimann in the 78th minute as Villa waited to take a free kick and the young Austrian's first touch fell just wide.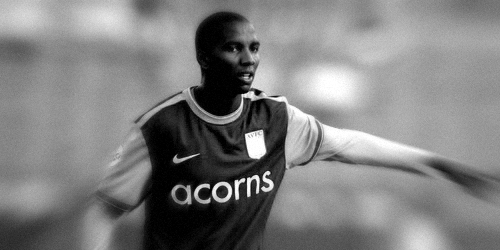 Reo-Coker, wearing the armband since Petrov's exit, is worth singling out for some good work getting forward during the later stages of the game. His passing still lets him down sometimes, but he's so much more effective in the middle of the pitch. I just don't think that Sidwell is a good foil for him. To be perfectly frank, it's unclear who Sidwell is a good foil for at this stage.
Speaking of Sidwell, the other Aussie, Chris Herd, took the ginger ninja's spot for the last 5 minutes and he was very brave making a volleyed clearance from the box as he ran back towards goal. It was one of those balls that could easily have spooned off his left foot over a helpless Guzan and killed the team's chance to play in the semi-final. That would have gone down well.
As it was, Villa with several of the youngsters on the pitch were able to comfortably see out the clock. Their tournament continues with a semi-final match up against Porto on Friday. Conveniently, the game will be played in Malaga.
For some time now I've talked about the group winners getting to play 4 games in this tournament since the semi-final losers would meet each other in a third place play off. That game has been removed from Wikipedia and I haven't been able to work out why at this stage. I don't know if it's been cancelled due to the apparent lack of interest in Spain or it didn't exist in the first place. Either way, if we lose to Porto the team shall be coming home.
However, should they win then there's the rather tasty prospect of facing either Real Madrid or Juventus in Seville. The Madrilenos might have turned out in camera lens filling numbers to witness Ronaldo's step overs and dives in the Bernabeu, but how many will travel down to Seville? The locals have already shown little interest in watching their own side play against Juventus so the potential crowd for the final has a significant question mark over it.