Written by Dan on October 28, 2011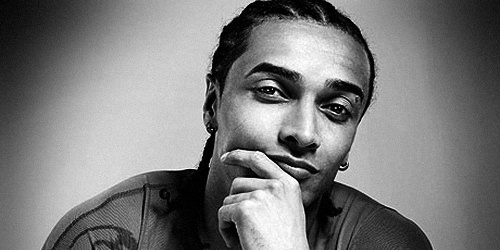 I was just catching up on the news from the last few days and I came across Tottenham's Benoît Assou-Ekotto issuing a plea for his club to do whatever it takes to hang on to their top stars and bringing in new ones… or risk becoming another Aston Villa.
Ouch!
The way things stand at the moment, it's not hard to at least partially agree with him and his message will definitely resonate with a fair number of Villa fans disgruntled by the recent austerity measures.
As the Telegraph points out, James Milner, Ashley Young and Stewart Downing have all moved on without high profile replacements coming in. The implication is that they haven't been replaced at all, but that might be a more difficult argument to make if Stephen Ireland, Charles N'Zogbia and Marc Albrighton were playing closer to their best.
Never mind that though, here's Assou-Ekotto's take on recent events in B6:
Benoit Assou-Ekotto
There's a lot to be excited about at Spurs now with the new training ground and maybe a new stadium. It feels like the future could be really good for the fans but if the players don't stay, we could end up like Aston Villa.

Not long ago, they were maybe two or three players away from becoming a top team. They didn't buy them and they didn't keep the ones who were already there and since that time, they have taken a few steps back.

Instead of being able to build on what they had, players ended up leaving Villa, so I hope Tottenham will make the right steps.
The essence of what he says is entirely correct. We were knocking on the door, we were just a little short; another couple of players might have kicked us on, and we did end up losing the ones we had rather than augmenting the squad with additional quality.
True enough. However, Tottenham have a sizeable financial advantage over us and they've been more or less living within their means whilst we have significantly overspent in recent years. At some point, that has to be addressed one way or another.
Turnover
I'm not a finance whiz myself, but I can tot up a few numbers; here's the top and bottom line numbers for the two clubs over the last three seasons we have published accounts for:
(£m)


Aston Villa

Tottenham




Revenue

Profit/Loss

Revenue

Profit/Loss

2007/08
75.6

-7.3

114.8
1.0
2008/09
84.2

-46.2

113.0
23.2
2009/10
90.9

-37.6

119.8

-6.6




250.7

-91.0

347.6

17.5
As you can see, Tottenham earned close to £100m more than us during those three seasons, and actually managed to make a profit. Taking into account our sizeable losses over the same period, the net gap in terms of profitability is more than £108m in just three seasons.
Question: How did Tottenham make such a large profit in 2008/09?
Answer: "Player trading".
Tottenham Hotspur plc Annual Report 2009
Profit on the disposal of intangible assets was £56.5m for the financial year (2008: £16.4m), including £23.4m relating to the sale of Dimitar Berbatov to Manchester United and £17.5m relating to the sale of Robbie Keane to Liverpool.

Other significant sales in the year include Steed Malbranque, Teemu Tainio and Pascal Chimbonda to Sunderland for a combined net profi t of £7.3m and Paul Robinson to Blackburn Rovers for a profit of £2.9m.
Something else to consider; in 2010/11, Tottenham had Champions League football and did rather well. We, on the other hand, did not. The financial gap between us can only have grown last season. Significantly.
Wages
We've famously allowed our wages to balloon to nearly 90% of turnover in 2009/10, ending up with a wage bill considerably larger than Tottenham's.
(£m)


Aston Villa

Tottenham




Wages

% of Trnovr

Wages

% of Trnovr

2007/08
50.4
67%
52.9
46%
2008/09
70.6
84%
60.5
54%
2009/10
80.0
88%
67.1
56%



201.0

80%

180.5

52%
So, over these three seasons, we earned less money than Tottenham, but paid out more in wages. It was a Hail Mary attempt at Champions League qualification and it failed. Now we're dealing with the consequences.
Was the failure really down to not spending enough, or just not spending wisely?
For a clue, let's get another thought from Assou-Ekotto:
Benoit Assou-Ekotto
If a player is earning £3 somewhere and another club offers him £6, he will ask his current club to match that offer. If they don't match it, he will move to another club, because he might feel undervalued.

When you're at Spurs, it's like you're with family. But you will not always refuse to better your professional career and earnings because you like the 'family' feeling.
The conventional wisdom is that an unhappy player must be allowed to leave, and though there are always exceptions, Assou-Ekotto doesn't seem to feel like his contract is any obstacle to moving on.
The flip side of that is when you have a player who is earning a good chunk and is not attracting the interests of clubs willing to pay him more. Then his contract, which guarantees his salary for the duration, becomes extremely important to the player.
Take Habib Beye as an example, his contract reportedly pays him an annual salary of £2m up to the end of this season. When the wage bill gets to the point that it needs wildly slashing, and you're unable to shift players like Beye, is it any wonder that you end up having to sell the players that other clubs do want?
And that's the real lesson to be learned from Aston Villa in the past few seasons I think. Unless, I suppose, you happen to be a player and you fancy a little bit of what Habib Beye has been getting.