Written by Dan on July 12, 2009
I haven't posted in a while as I've been getting some much needed time on the beach and also spending some time working on future developments for the site. I'm not one to dive into transfer gossip anyway, it's so tedious. There will be some changes coming at some point – new content, a sleeker design and I'll probably move to a better host as the current ones…  well, let's just say that I'm aware that the site is slow as molasses.
I decided to expand the wallpaper section of the site before I make any major renovations though, so from today you'll find a section for dual screen wallpapers and for mobile devices.
At the moment there's just the one dual screen wallpaper and it's one I'm currently using myself. I'm still finding my feet with the dimensions, but I'm going with 2560×1024 to start with even though I don't think it suits me best.
Proud History | Bright Future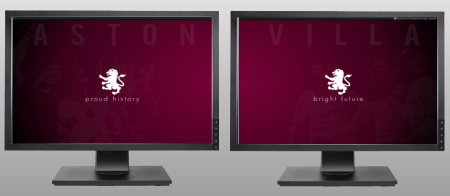 You probably can't see at this resolution, but that's Morley & Mortimer on the left hand side and Milner, Gabby & Ashley Young on the right. It might not be the best execution just yet, but it's a theme I'm going to play around with some more in the future.
iPhone Wallpapers
I'd like to create wallpapers for a variety of mobile devices, but I have an iPhone myself so that seemed an obvious place to start.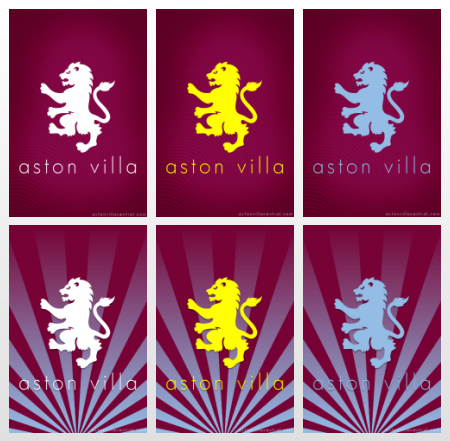 If they seem a bit too generic, it's deliberate. The club actually sell wallpapers for mobile devices so I'm trying to stick away from anything that might tread on their toes too much.