Written by Dan on May 26, 2012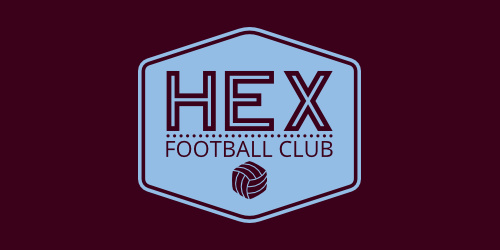 I put this blog on hiatus shortly before Christmas last year with the promise of being back in the new year with a clearer idea for the future. This might not be what anyone thinks of as "the new year", but here I am and it's not last year.
I've written and re-written this post countless times, but it always degenerates into a verbose, self-indulgent trip down memory lane. That isn't what I want to do, I'll try to keep it brief, but I can't leave it any longer…
Despite the lessons of the recent past, there have been fleeting glimpses of the green shoots of recovery in B6 lately. I've been asked whether I'll be firing up the blog again, and I can't pretend that I haven't considered it, but I won't be. It's done, it's run its course.
Looking back to the start, I had several goals in mind when I created Aston Villa Central, but a home for the desktop wallpapers I was experimenting with at the time was chief among them. The stats and tactical analysis was probably secondary, but it grew over time.
Now, I love stats, analytics and chalkboards in football as much as anyone, long time readers will know that, so I'm happy to see the continued growth of interest in trying to understand the game better. But numbers without proper context rarely paint an accurate picture, and the dynamic nature of the beautiful game means there will always be something that analytics can't measure.
For me, football games are often determined by simple moments. Moments of brilliance, moments of failure. Genius, mistakes. Sometimes it's a fine line, but either way, it's these unquantifiable events that we truly love about the game. And, though I'm far from the most accomplished artist, it was largely these types of moments that I tried to capture in most of the wallpapers that started all this way back in 2008.
So now, in a sense, I'm coming full circle.
What Next?
For a long time now I've had the idea of creating football art, be it tee-shirts, prints or even canvases; it's playing with crayons, rather than bashing a keyboard, that I really enjoy.
Taking a break from this blog has given me the space and time to develop a brand which will be my main focus from now on. It's called HexFC, and, if you're interested, you can read a bit more about how the name and identity here. Short version; it's about an appreciation for geometry in football. Well, kinda.
The first piece of work off the drawing board celebrates a particularly important and pertinent moment for us Villans. By my reckoning, it was about 8.22pm GMT on 26th May 1982 when Peter Withe put the ball past Manfred Müller in Rotterdam to score the goal that would win the European Cup. Some moment. Today (Saturday) marks the 30th anniversary.
Brian Moore's infamous commentary is emblazoned inside Villa Park itself, I wanted to put it on a tee-shirt, so…
Oh It Must Be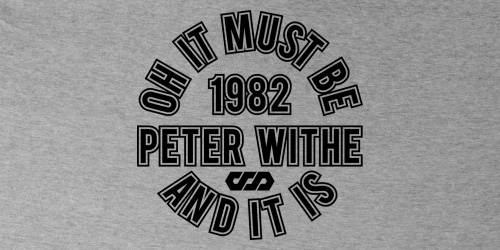 Naturally, there are a few more Villa flavoured designs in the pipeline, but I'll also be pushing into the wider world of football, maybe beyond, we'll see. My sketchbook really is overflowing with ideas, but, as I've discovered, not every idea translates easily to paper, cloth or canvas. It's a learning curve.
Keeping in touch
I'll be changing the Twitters around a bit, I'm not 100% settled on the details of that just yet, but if you currently follow @avfccentral, that will remain my main account, but it will get a new name and identity.
If, by any chance, you would like to keep up to date with my current and future projects, including guest writing spots elsewhere, please do subscribe to my blog at AWAY design by using your email address in the box below. (Hopefully it goes without saying that I promise not to spam you or pass on your details to anyone else).
Other than that, all that's left is to extend my sincere gratitude once again to all readers, old and new, regular and casual, friend and foe. It's been an interesting and rewarding few years for me personally, I've learned an awful lot, and I've enjoyed the conversations and debates along the way. I hope we all, as Villa fans, see better days again soon.
UTV
Thank you
Dan