Written by Dan on November 7, 2011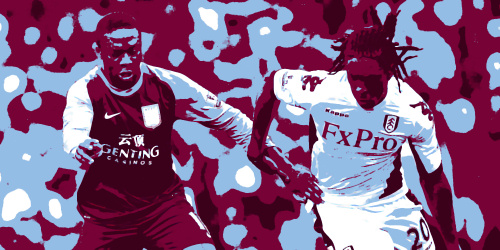 Charles N'Zogbia has revealed that he prefers to play on the right, aims to qualify for Europe with Aston Villa and harbours ambitions of being on the French team plane to Brazil in 2014.
N'Zogbia spoke with The New York Times during a recent international break and showed his appreciation for the size of the boots he had to fill following the exits of Ashley Young and Stewart Downing.
Yes, big shoes. Now they bring new players. When you start the league you're not sure if people want to stay or leave because of the transfer window. Everyone wants to train, but players don't know where they're going to be in two, three weeks.

Now it's settled. Our heads are clear. Villa for me is a big club, bigger players, massive support. We can fight and challenge for places in Europe, and it could be good for this club.
Given his penchant for drifting inside, is he really a winger? Where does he prefer to play?
When I start[ed] football, I was a No. 10, my first position was to be behind the striker. My position was to play in the middle. That's where I'm comfortable because I know exactly where are my players.

But I can play left, right and in the middle. Now I have been playing on the left and on the right. If I had my choice, depending on the formation, I would play on the right. I can go past people, can get in and have a shot.

Like a lot of clubs now they know you are left-footed they put you on the right because they know you can cut in for a shot.
And when asked whether he sees himself at a "bigger club" in three or four years:
I would like to play in Europe and will give the club three or four years to do something. For me, my move was to sign with Villa, because it's a really big change. They are really professionals, the club has all the amenities.

Three years minimum. To go into Europe and be on the next World Cup team for France. That's what I want.
N'Zogbia might not have made an immediate impact at Villa, not in the way we might have hoped, but he's looked much closer to the player we thought we had signed in the last couple of games.
There's more to come, for sure, perhaps getting his name on the scoresheet will help, but he certainly appears to be growing into his role at the Villa and gaining confidence all the time.
You can read the full Q&A, which is quite comprehensive, at The New York Times.