Written by Dan on May 31, 2011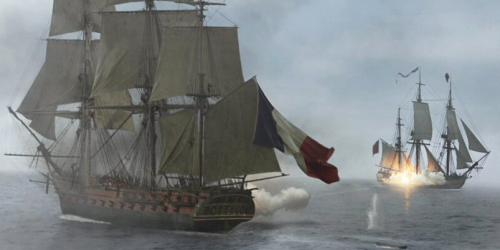 The headline I went with when Martin O'Neill walked out on Aston Villa was something along the lines of "They think he's taken us as far as he can… he has now". It was a reference to the persistent theme among the growing dissent that our club was stagnating under his stewardship and also the fact that the record would forever confirm that that would indeed be as far as he could take the club.
The truth is, we'll never know what could have been achieved in MON's fifth season, but there are ample reasons to suspect he would have struggled to match his fourth season, such were the challenges that lie ahead. Who knows? Perhaps this was in his mind when he walked, I couldn't possibly comment.
Similarly, when we receive the expected confirmation of Gerard Houllier's departure (on Wednesday by all accounts), the record will forever show that his brief spell in charge was extremely poor. In fact, His league record, excluding the final five games where Gary McAllister stood on the sidelines, was only marginally better than Graham Taylor's in terms of Premiership points won.
Gerard Houllier points/game: 1.179 (28 games)
Graham Taylor (II) points/game: 1.137 (51 games)
Of course, such a simplistic view couldn't possibly tell the whole story, thinking otherwise only leads to trouble. For instance, if you chose to credit Gary McAllister with five games at the helm, his return of 1.600 points per game would be the best of any Aston Villa manager in the Premiership. Martin O'Neill (1.553) and John Gregory (1.547) would follow closely behind.
Five games too small a sample? I agree. How about comparing managers at the same 28 game mark Gerard Houllier managed on his own then? Here's how the six managers who racked up their first 28 games during the Premier League era performed over those 28 games:
John Gregory: 60 points
David O'Leary: 40 points
Brian Little: 38 points
Gerard Houllier: 33 points
Martin O'Neill: 33 points
Graham Taylor: 32 points
The usual subjective caveats apply, but the numbers you see above are factual.
Just like Martin O'Neill, we'll now never know what Gerard Houllier could have achieved with one more season. The curve of improvement, as with MON, could have continued upwards. It could also have remained on the same level or even curved downwards, as was the case with O'Leary and Gregory.
All we can know for absolute certainty is what the record shows right now. No more, no less.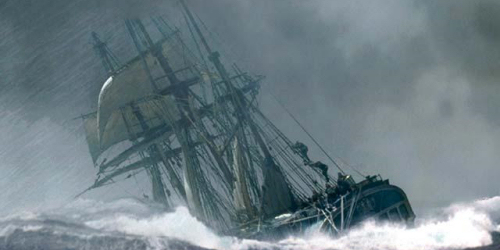 Personal reflection
We were told that the club would be deciding on Houllier's future within a fortnight of the season ending and would do so based on all the facts available, especially medical advice. True to their word, we're expecting an announcement on that decision in the next 24 hours or so and it's very well reported by now that Houllier will be leaving his role "by mutual consent".
If you've paid much attention to the rumours and gossip over the last week or so, you'd have been under the impression that Houllier would likely be remaining in charge. That was probably largely based on Houllier's desire, which makes departure by "mutual consent" unfeasible, but when is that phrase ever an accurate account?
Personally, I feel that Houllier made numerous mistakes during his time in charge that made his own life more difficult than it needed to be. That might have been down to some naivety on his part with regards to the advances in "player power" in the Premier League, it may have been down to an unwavering belief in his long term goals. It's probably a bit of both and so much more besides.
Nevertheless, I always found his candour refreshing, but sadly ill-advised as it only provided ammunition for media types, new and old, with an agenda.
Ultimately, I have to judge the manager based on his record and what I witnessed on the pitch. The record is what it is, that's already covered here, but there were mixed messages from the pitch. It was encouraging at times, there were signs of a more sophisticated, fluid style of play. Other times, the players looked uncomfortable, outside of their comfort zones and disinterested.
I saw enough positive signs to feel optimistic that with adequate time and backing, Houllier was capable of delivering a successful future. On the other hand, there were also signs that he'd always struggle to get the formula right in B6.
I guess 'indifference' would be the best description. I wasn't exactly ecstatic with his appointment, I wasn't horrified either, I genuinely feel he was the best choice from the known candidates at the time. I don't inhabit the fantasy world where we could have plucked the manager of my choosing just as the season was kicking off simply by throwing enough money around.
It's much the same with his exit. I could have tolerated another season to see if he really could deliver – assuming that would mean laying strong foundations for the future – I can live with his departure just as easily.
I am a little sad that things had to end this way though. Gerard Houllier really comes across as a man who absolutely lives football, he's a true scholar of the game and he still has an awful lot to give. Just not at Aston Villa Football Club. Not in a day-to-day management role in any case, we'll no doubt find out in time if he'll retain some other role at the club.
And so it's now down to Randy Lerner and Paul Faulkner to recruit another manager, this time under much better circumstances and I presume that the work to do so is well in hand. It's a massive decision, but one that provides an opportunity to install someone who shares their previously stated long term goals.
There will be plenty of time to discuss that though and this isn't it.
To finish, without wanting to be premature, I'd like to thank Gerard for trying to steer the good ship Villa back on course during quite a storm and wish him all the best for the future. He's a genuinely nice man and one who was literally willing to put his life on the line for Aston Villa Football Club. There aren't many who can say that.
Bonne chance, Gerard.