Written by Dan on December 22, 2010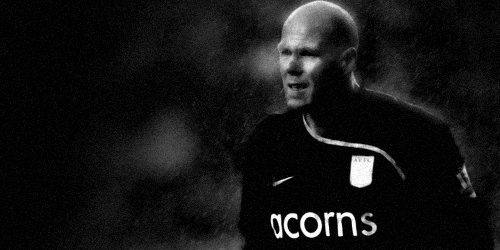 One of the words on the street is that Houllier and Randy Lerner are meeting today to flesh out finances for player acquisitions. Then again, that was also one of the words a couple of weeks back, so who knows?
However, it seems self evident that there's plenty to discuss and that they'll be getting together at some point. It also seems self evident that there will be some significant activity in January one way or another.
Paul Faulkner seems to have been wheeled out to press the point that Randy has spent a good deal of money over the last four years. I make it a bit less than the £140m ("nearly £100 million" net) that he says, but I'm sure he's better informed that I am and he's not wrong that the money injected into the club has been significant and it's encouraging to hear that the competitive ambitions remain.
Not that he's likely to say anything else, but it's nice to be reminded of it every now and again.
I don't know how much speculation is involved, but a lot of senior players' names are being liberally thrown around as potential candidates for the exit door. Steve Sidwell seemingly the most likely for a January exit, but Stephen Ireland and John Carew aren't going to be far behind if there's a willing buyer out there.
I'm surprised to hear Brad Friedel being linked with an exit, but we do know that Houllier and Rafa Gonzalez were in Glasgow recently to look at Allan McGregor. Roman Weidenfeller of Borussia Dortmund has also reportedly been watched.
"Over the four-and-a-half years Randy has been here, probably only Manchester City have spent more."
Friedel's done little more than show some signs of his age in my opinion, but I don't think there's any suggestion that he hasn't saved more points than he's lost for us so far this season.
The fact that senior goalkeepers are being scouted ahead of January might lend some credence to the mooted idea of Friedel heading back to America ahead of the 2011 MLS season which kicks off in March.
Either way, it seems to kill the notion of Brad Guzan being a ready made replacement dead in the water and quite possibly signals his inevitable exit, maybe in the summer, if he wants to be more than a back up.
It doesn't look like we'll be seeing Curtis Davies in claret and blue again, Stephen Warnock's card seems to have been marked and even Richard Dunne is being named for a potential exit, although I think the last two are very much speculative based on recent form.
In reality, I'd expect January to be about trimming some of the fat that didn't really get trimmed last summer and Houllier bringing in a couple of new faces. We'll get an idea how much he really believes in the youngsters to see out this campaign if we actually see more out than in during January.
It's probably just me, but with the volatile nature of our season to date, I wouldn't go crazy in January if I were in charge. Cut the dead wood, bring in a couple of quality players as part of whatever long term strategy is in place and get back some stability to head toward the finish line.
Robbie Keane and Joey Barton are two players that wouldn't fit my bill for January and regardless of whether Houllier is thinking along the same lines I am, they're highly unlikely to fit his bill either.
Thankfully.