Written by Dan on August 4, 2011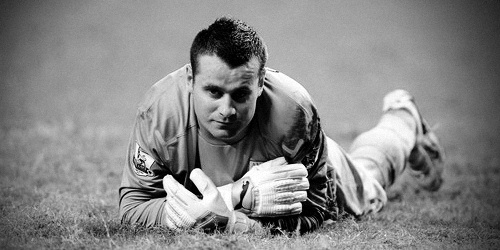 I like pre-season. A lot. It frequently gives us a chance to see promising youngsters mixed in with the established senior players and can provide clues to what lies ahead. Notice the emphasis on the words 'can' and 'clues'.
The truism I keep returning to is that more can be learnt from a failure than a success. Doing too well during pre-season can mask real problems that are subsequently exposed by the harsh competition in the Premier League.
Take summer 2009 as an example. We picked up a trophy in Spain. That was nice, wasn't it? Then most opening night nerves were calmed with a decent win over Fiorentina using a mixed team that included new boy Fabian Delph. Everything looked hunky dory then. Well, mostly.
However, with the actual season proper just 45 minutes old, the team trudged back to the Villa Park dressing rooms a goal down to Wigan with boos from the home crowd ringing in their ears. Funnily enough, the boos didn't inspire a turnaround in the second half and we ended up losing 2-0 that day.
The outlook pendulum swung viciously from overly optimistic to ridiculously pessimistic in one game, getting knocked out of the Europa League didn't help. But as it would turn out, 37 games later, the 64 points earned would be our best league performance since the inaugural Premier League season in 1992/93.
Consider Everton last summer. They played a few games in Australia, a couple back in England, and entered the season with a 100% win record during pre-season. They didn't win a league game until their October 2nd visit to the Sty. Their record before that? LDLDLD; three points from six games.
But that's okay, they still finished 7th and the overwhelming majority of Villa fans would have had David Moyes as the next manager in a heartbeat. Still would.
Perhaps, you might argue, these are actually poor examples since both seasons turned out well in the long run, but both are examples of how the pre-season form didn't automatically continue into early season. Expectations would easily have been misplaced in both examples.
One of our pre-season opponents from this summer, Chelsea, provides a convenient example of the opposite case; poor pre-season form turned into excellent full season form. Having lost to Ajax, Frankfurt and Hamburg, before losing the Charity Shield to Man Utd, they won their first five Premier League games, bulldozing West Brom and Wigan in the first two games with an aggregate 12-0 scoreline.
The title was theirs to lose, or so the consensus view predicted after just a handful of games against relatively weak opposition. They did. Still, second place is nothing to be sniffed at. Unless you happen to be Roman Abramovich.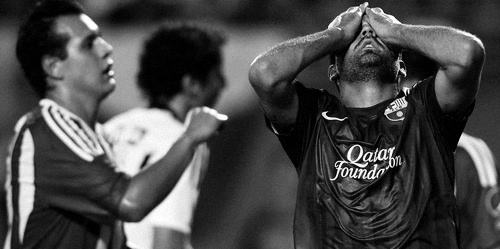 Last night, I watched a cracking game between Chivas Guadalajara and Barcelona in Miami that ended with a 4-1 victory to the Mexican side. Do you think anyone in Spain is concerned about that? What about the fact that they also lost the Champions League final "re-match" with Man Utd in their previous game?
Anyone think that there's a pitchfork-armed mob surrounding the Camp Nou right now? Not likely.
By now you'll get the point. Yes, I'm sure there are countless examples where pre-season has perfectly foretold the season that would follow, but they're almost certainly all negated by examples of pre-seasons which ultimately meant the square root of nothing.
Nevertheless, I've used a bit of spreadsheet jiggery-pokery to assemble a summary of all the pre-season results I could find for all 20 Premier League teams. By all means, cast your eyes over these results and extract whatever predictions of doom or success that you may choose. Fill your boots.
Premier League teams' pre-season results
| | |
| --- | --- |
| Arsenal | Aston Villa |
| Boca Juniors (D) 2 – 2 | Blackburn Rovers (W) 0 – 1 |
| Hangzhou Lucheng (D) 1 – 1 | Chelsea (L) 2 – 0 |
| Köln (W) 1 – 2 | Derby County (L) 2 – 0 |
| New York RB (D) 1 – 1 | Walsall (W) 1 – 3 |
| | |
| Blackburn | Bolton |
| Accrington Stanley (W) 1 – 2 | Bradford City (W) 1 – 4 |
| Aston Villa (L) 1 – 0 | Bury (W) 0 – 2 |
| Kitchee FC (W) 0 – 3 | Hereford United (W) 0 – 3 |
| Morecambe (D) 1 – 1 | Houston Dynamo (W) 0 – 2 |
| | Newport County (W) 1 – 3 |
| Chelsea | Orlando City (W) 1 – 3 |
| Aston Villa (W) 0 – 2 | Tampa Bay (L) 1 – 0 |
| Kitchee FC (W) 0 – 4 | |
| Portsmouth (W) 0 – 1 | Everton |
| | Birmingham City (W) 1 – 2 |
| Liverpool | Bury (W) 1 – 4 |
| Galatasaray (L) 3 – 0 | DC United (W) 1 – 3 |
| Guangdong (W) 3 – 4 | Philadelphia Union (L) 1 – 0 |
| Hull City (L) 3 – 0 | Werder Bremen (L) 1 – 0 |
| Vålerenga (D) 3 – 3 | |
| | Man City |
| Man Utd | América (W) 0 – 2 |
| Barcelona (W) 1 – 2 | Internazionale (W) 0 – 3 |
| Chicago Fire (W) 1 – 3 | Los Angeles Galaxy (D) 1 – 1 |
| New England (W) 1 – 4 | Whitecaps (W) 1 – 2 |
| Seattle Sounders (W) 0 – 7 | |
| | Newcastle |
| Norwich | Columbus Crew (W) 0 – 3 |
| Coventry City (W) 0 – 3 | Darlington (W) 0 – 2 |
| Crystal Palace (L) 1 – 0 | Leeds United (L) 3 – 2 |
| Real Zaragoza (D) 1 – 1 | Sporting KC (D) 0 – 0 |
| Southend United (D) 0 – 0 | |
| | QPR |
| Stoke | Bodmin Town (W) 0 – 7 |
| Aldershot Town (L) 1 – 0 | Cesena (L) 1 – 0 |
| Brentford (L) 1 – 0 | Crawley Town (W) 2 – 4 |
| Newcastle Town (W) 0 – 6 | Harrow Borough (W) 0 – 1 |
| Newport County (D) 1 – 1 | Plymouth Argyle (W) 0 – 1 |
| Sheffield Wedn… (D) 0 – 0 | |
| | West Brom |
| Swansea | Bristol City (W) 0 – 1 |
| Celtic (W) 0 – 2 | Portland Timbers (W) 2 – 3 |
| | Rochdale (L) 3 – 0 |
| Sunderland | Southampton (D) 2 – 2 |
| Arminia Bielefeld (D) 1 – 1 | |
| Borussia M'gla… (D) 0 – 0 | Wolves |
| Burnley (L) 1 – 0 | Celtic (W) 0 – 2 |
| Hannover 96 (L) 3 – 1 | Crewe Alexandra (L) 2 – 1 |
| Hartlepool United (W) 1 – 3 | Ipswich Town (W) 1 – 2 |
| | Notts County (D) 1 – 1 |
| Tottenham | Walsall (W) 2 – 3 |
| Brighton & Hov… (W) 2 – 3 | |
| Kaizer Chiefs (L) 1 – 0 | Wigan |
| Orlando Pirates (D) 1 – 1 | Al Ahli (W) 0 – 2 |
| Orlando Pirates (W) 0 – 3 | Preston North End (W) 1 – 3 |