Written by Dan on July 20, 2011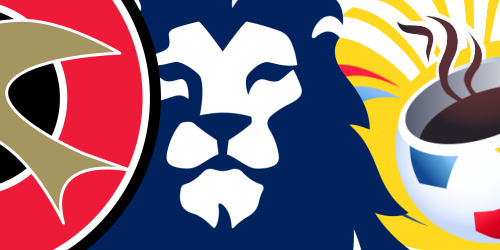 The somewhat light pre-season fixture list gets underway for us tomorrow with a familiar trip to the Bescot. It's a game that Shay Given expects to play in and should provide the first clues about Alex McLeish's thinking in terms of tactics and style of play.
It's highly unlikely that we'll have recruited a new left winger by then, so perhaps we'll see how innovative McLeish is too. Will he ask someone like Gabby or Bannan to fill in on the left? Might he push Warnock up to midfield and plug the gap at left back with Eric Lichaj? Maybe Albrighton will play on the left and someone like Stephen Ireland will play on the right. Will he abandon the flanks all together and use a 4-3-3 or some variant?
I don't think I can cover this game, not in enough detail to answer those questions first hand, but if you're going along and think you can, I'd be thrilled to hear from you. Drop me a line using the contact page, I'd love to hear the views of anyone in attendance.
Last year was a comfortable 2-1 victory with both goals coming from Andreas Weimann, you can read the report from last summer here.
Hong Kong: Barclays Asia Trophy 2011
With the Walsall game out of the way, the squad will be jetting off to Hong Kong to take part in the Barclays Asia Trophy next week. It's a simple four team competition with two rounds.
We've been drawn to play Blackburn (very funny whoever did that), and Chelsea will play Kitchee FC; champions of the Hong Kong First Division and also winners of this year's Hong Kong Soccer Sevens
The two losers will play each other to determine third and fourth place, the two winners will compete for the trophy. The first round games are on July 27th and the second round games are on the 30th; all games will be broadcast on Sky Sports. I may do a live blog, I'm not sure just yet, still working on some in-house developments.
Colombia: U-20 World Cup 2011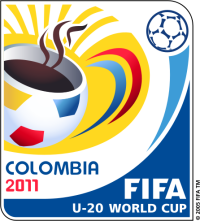 Three players who should be missing the trip to Hong Kong on account of representing their countries in Columbia at the end of the month, and into August, are Andreas Weimann, Nathan Baker and Gary Gardner. However, I've just discovered that Gardner was withdrawn from the England squad by the club and will not be travelling to South America now.
On the one hand, that's obviously positive news for us, pretty much confirming his mooted breakthrough into the first team this season. On the other hand, it has to be disappointing to withdraw him from such a big competition and the experience that offered. I can't imagine him playing such a significant role in first team affairs over the next couple of months that we couldn't have let him go.
Perhaps Gardner himself had a say in the decision, I don't know, and I'm unaware of any injury, but I know England manager, Brian Eastick, had specifically talked about him being a significant part of the team this year after being on the edges in Egypt in 2009 as a youngster.
It's not a situation unique to Aston Villa though and I'm not pointing the finger of blame. Nine players have been withdrawn from the original squad, at least six at the request of their clubs. It was the same in 2009, which is really why Gardner was involved at all as a replacement. Hardly a recipe for national success.
Still, Baker and Weimann will be in Colombia when the tournament kicks off on July 29th, both presumably hoping to go all the way to the final in Bogotá on August 20th. England will do well to emerge from Group F after taking on Argentina, Mexico and North Korea. Austria are in Group E with Brazil, Egypt and Panama.
If it can live up to the recent U-17 and Women's versions, it will be a World Cup worth watching. Good luck to the two Villans involved, I hope they enjoy the experience and perhaps come back better players as a result.