Written by Dan on June 15, 2011
I don't think I'd classify this as a good day to bury bad news – although your tastes may cause you to disagree, but while we're all wailing and gnashing teeth over the Alex McLeish debacle, it appears that the new 2011/12 away shirt may have found its way on to the internet.
I stress may because unlike the 2011/12 home shirt, which I have very high resolution pictures I obtained myself, I'm not sure of the authenticity of this one. Close inspection shows that it appears to be using the same template as the home shirt, but the detail inside the collar looks a little different.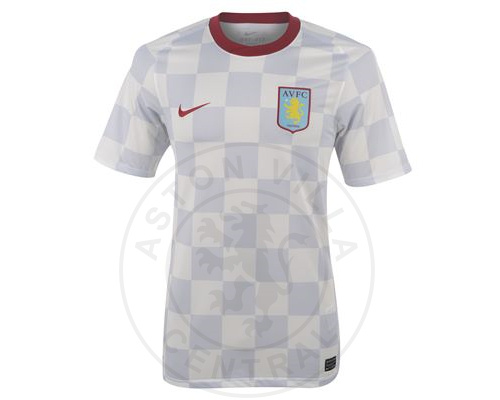 I don't know, what do you think? I was certainly hoping for a white shirt with claret trim, so it ticks that box, but I'm not 100% on the checked pattern.
I've put the home and the away shirts side-by-side below so you can see the similarities yourself. It could be genuine, the only question marks I'd place on this away shirt are the shape of the shoulders – but that could just be the mannequin – and the vertical placement of the Nike Swoosh and Villa badge – again that could be down to how the shirt was staged or the photography.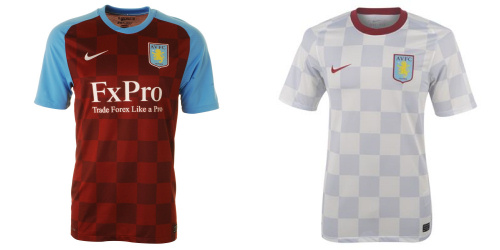 Obviously we've got more pressing things to be concerned with right at this moment, but if these do turn out to be the shirts for 2011/12, would you buy them?