Written by Dan on July 24, 2010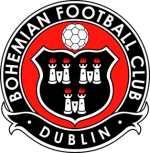 Aston Villa slumped to an extremely disappointing defeat in Dublin today, losing 2-1 to the Irish Champions, Bohemians, and the lack of any real creativity in the middle will be a real cause for concern. A very bright performance from young winger Marc Albrighton will be scant consolation.
Bohemians opened the scoring in the 20th minute after an uncharacteristic mistake from Brad Friedel, slicing a clearance straight to Conor Powell just outside the box who chipped in.
Villa pressed and controlled much of the first half, but couldn't find an opening, with Gabby spurning a few chances, although this was his first game of pre-season. Bohs did well on the counter.
Martin O'Neill made three changes after the break; Carew on for Gabby, Cuellar for Clarke and Beye for Lichaj.
Carew had a goal chalked off following a tight offside call on the hour mark after breaking through for a one on one with the keeper and smartly rounding him. Carew continued to be a menace and it was fitting that it was the big man to nod Albrighton's cross in to level the score five minutes later, Isaiah Osbourne coming on for Reo-Coker in the mean time.
Barry Bannan replaced Stewart Downing for the last 20 minutes and Jonathon Hogg got the final 11 minutes in place of Stiliyan Petrov, but he was on the pitch for just 2 minutes when Bohs retook the lead.
Enzo, a 17 year old trialist from Paris, got the better of Richard Dunne, a quick one-two with Paddy Madden later he was was able to fire past Brad Friedel to score what turned out to be the winning goal. Not a bad way to impress your potential new boss at all. Perhaps Martin O'Neill might give him some consideration.
I've never been one to shrug off poor results or performance in friendlies, I won't start now. Although I didn't see this game, combined with less than emphatic run outs in the previous two friendlies, there's clearly lots of work to be done. Bohemians didn't start their best eleven and even played out a 2-0 win last night.
With Luke Young and Steve Sidwell not part of the travelling party, they clearly won't be part of that work and, coupled with the apparent lack of creativity, if MON's revelations regarding James Milner this week were an attempt to spark some transfer activity, it's easy to understand why.
On the other hand, pre-season went very well last season and we all know how the opening game went.
Click here for a picture gallery at the OS.
Starting XI: Team vs Bohemians: Friedel, Lichaj, Dunne, Clark, Shorey, Albrighton, Petrov, Reo-Coker, Downing, A Young, Agbonlahor.
Subs: Carew, Parish, Bannan, Hogg, Beye, Cuellar, Osbourne.