Written by Dan on November 22, 2011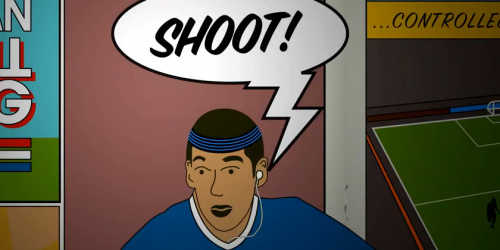 This is not an attempt to absolve anyone of any blame for the unacceptable performance at White Hart Lane last night, but it's become painfully obvious to me in the last 18 months or so that in the fans' eyes it's players that win games… and managers that lose them.
Let me give you an example:
Towards the end of last season, in what would be Gerard Houllier's final game on the sidelines, we took on the hapless West Ham at Upton Park. Robbie Keane put the home side into the lead after just two minutes after being played onside at a corner by Ashley Young's failure to leave his post.
It was a mistake by Young, plain and simple. It happens. Everyone else pushed up. Stewart Downing left his post on the other side, Ash didn't, and Robbie Keane scored. Then my Twitter absolutely lit up with calls for Houllier's head. Of course, it was entirely his fault that Ashley Young had a brain meltdown.
Just about 90 minutes later, Ash made up for his error by supplying the injury time cross that Gabby Agbonlahor would nod in to win the game. I didn't notice Houllier receiving too much credit for that cross or the goal, that was down to the players. Perhaps I just missed it.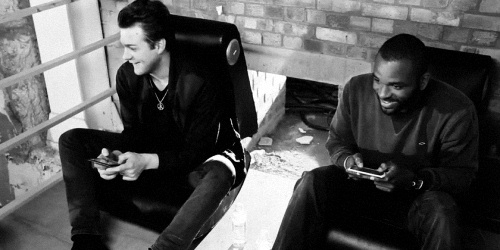 That's just one of countless examples where there weren't any real problems with the tactics and strategy on the day, not really, it was just individual errors or failures to convert that led to poor results.
But the way the manager was deemed culpable for individual errors a 12 year old would be embarrassed about conjured up images of the players being controlled by some sort of radio controlled device, Xbox style. Or it did for me anyway.
I've just stumbled on this video featuring Tom Meighan from Kasabian and Darren Bent doing exactly that:

[Email readers can find the video here if it doesn't show up]
That's it in a nutshell.
Blame
What we saw last night was dire, there's no getting away from it. I described it as "anti-football", and that's not a term I use lightly, but I stand by it. I'm too pragmatic to believe it prudent to play attacking football at any and every venue in the country, but I do think we should endeavour to play football against all opponents.
McLeish promised he would do that and I hope he thinks long and hard about whether his approach to the game last night matched that promise. I don't believe it did. However, he might not be willing to accept his share of the blame, he's not wrong when he points to basic failures on the part of the players either, although the fictional missed chances are a bit much.
Once again, a simple example: I saw a player – there's no need to identify him – lift his foot to receive a pass in Tottenham's half, under no real pressure, only for the ball to cannon off the underside of his boot straight back to the home side to launch yet another attack. Spurs didn't even need to do anything. Nothing. They just stood off and we gave the ball straight back to them. How nice.
That probably seems a silly example, and it is, but it's also our performance last night in microcosm. It was just an individual error, it happens, every professional footballer is capable of trapping a ball in their sleep. But when McLeish talks about a lack of retention, that's exactly what he's talking about and he's not wrong.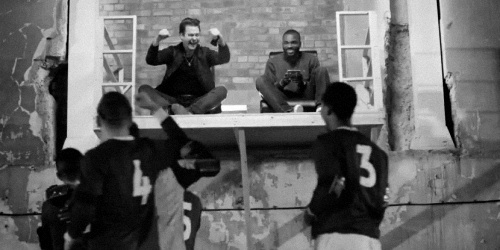 Again, I can't stress this enough, I'm not looking to absolve McLeish of any blame – we'll come to that in good time – but I'm so, so tired of seeing these highly paid professionals putting in less than 100% whilst their boss takes all the flak. Could you get away with that where you work?
The consensus view seems to be that Chris Herd is about the only player to come out of last night with much credit. The youngest, least experienced, and, I dare say, the lowest paid.
There's something very wrong about that. I guess the manager will need to check the connection to Herd's headset, I think the batteries must be flat.